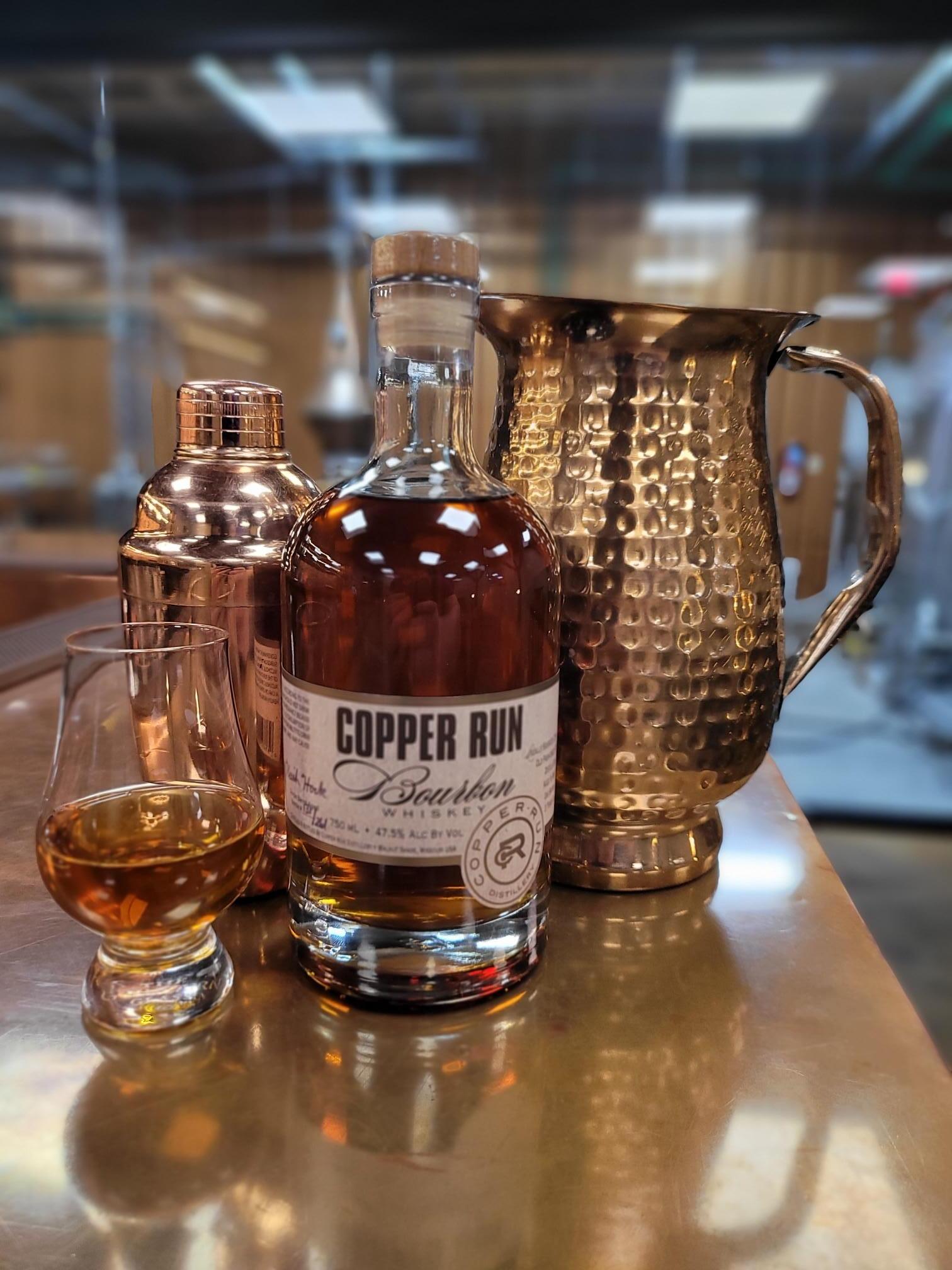 Copper Run Bourbon – Single Barrel
Copper Run has entered a new phase by introducing our own Bourbon to our established spirit line.
Made with locally-sourced corn and aged in charred Ozark White Oak barrels for three years, this bourbon has hints of caramel and vanilla with an excellent mouth feel.
Product Details: Size: 750ml  Strength: 47.5% alc/vol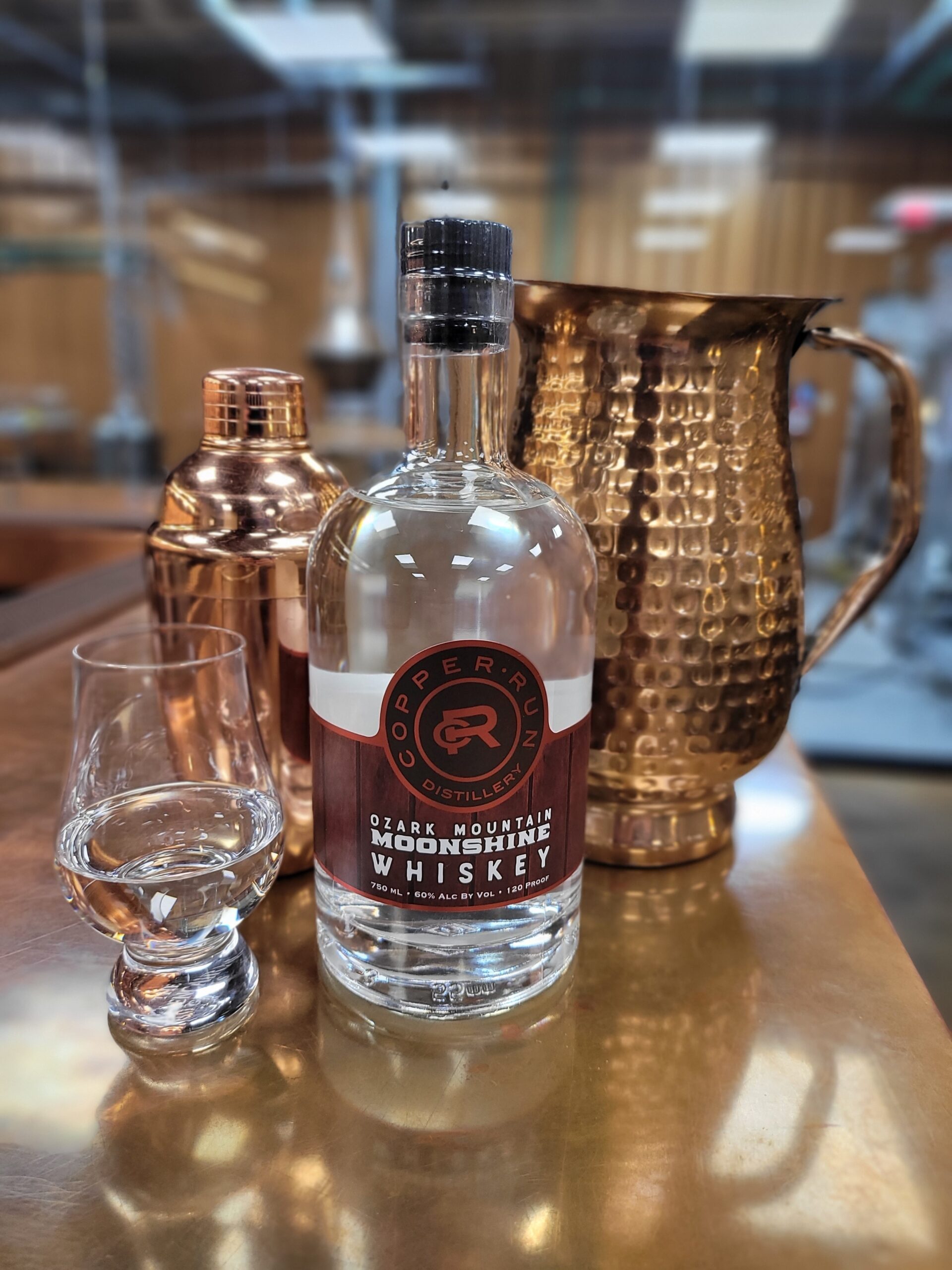 Overproof Ozark Mountain Moonshine
Copper Run has created a new experience in the white whiskey category. This 120 proof white whiskey is mashed of 100% malted barley.
Appearance: Crystal clear, white whiskey
Aroma: Open and inviting offering of fruity grain.
Flavor: Single malt, earthy, with caramelized barley.
Body: Full and smooth, mid tongue heat with lots of curves.
Finish: Clean and rich
Product Details: Size: 750ml  Strength: 60% alc/vol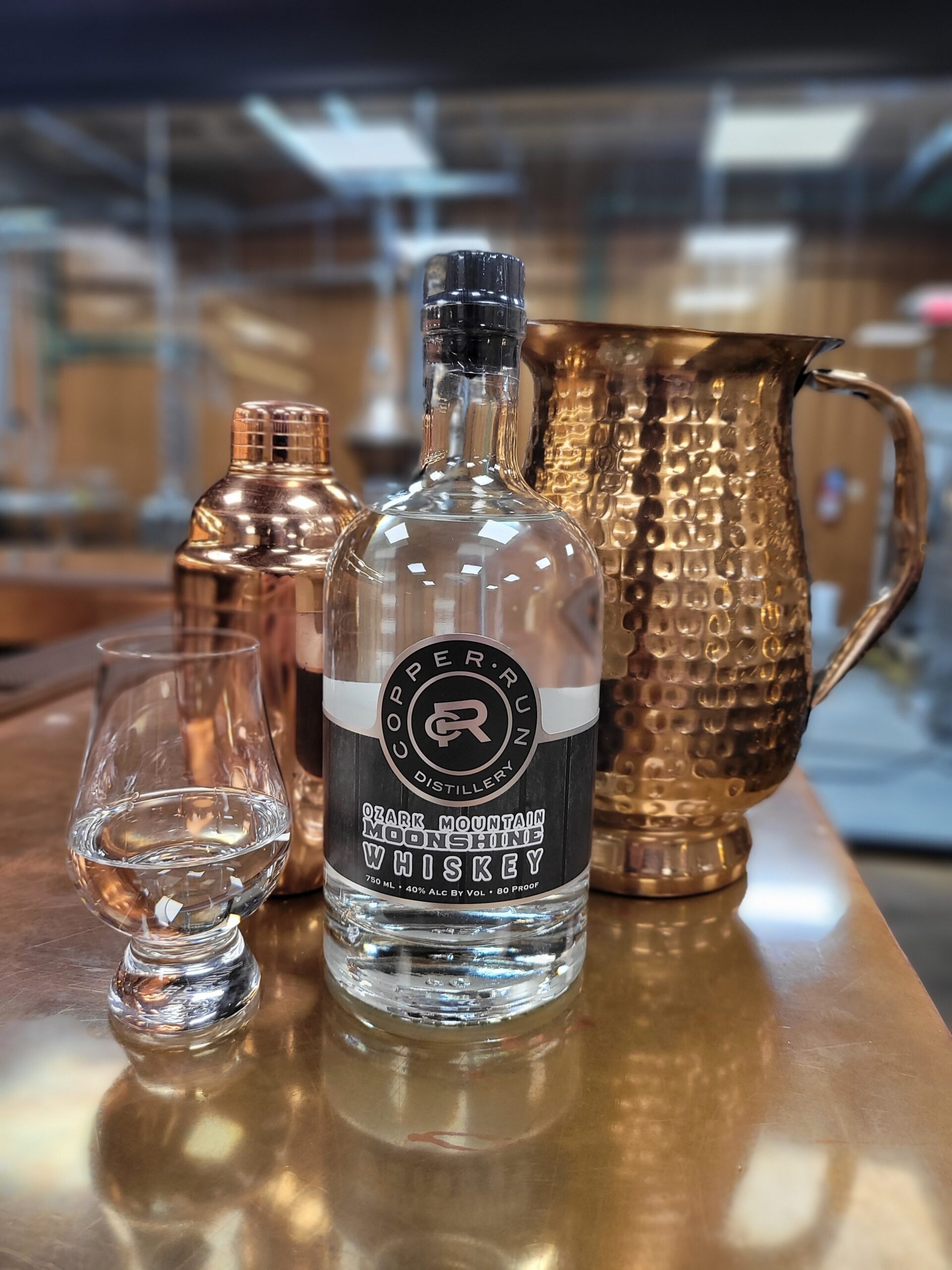 Ozark Mountain Moonshine
Copper Run's Ozark Mountain Moonshine un-aged spirit comes straight from the still immediately winning awards and public recognition.  'Moonshine' is shifting from a word describing an illegal distilled spirit to being recognized as a process historically known to us here in the Ozarks.
This repressed art is giving rise to a new avenue of study and expertise.  Distilled spirits were the first domestic product taxed as America was forming, thus creating a long history of secrecy as means to survive.  We at Copper Run are grateful to finally have a platform to openly explore and educate the artisan knowledge of our ancestors.
Product Details: Size: 750ml  Strength: 40% alc/vol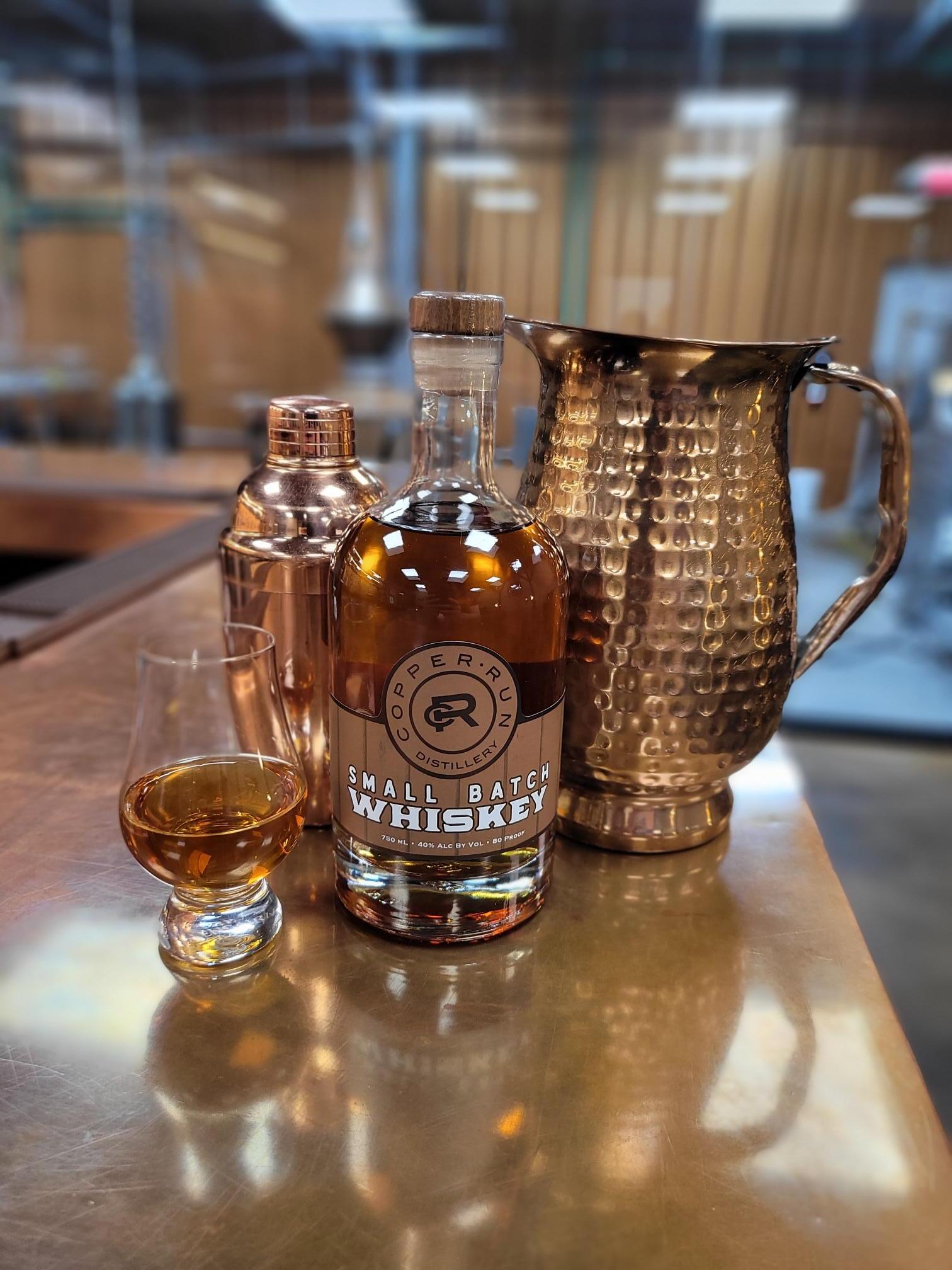 Small Batch Whiskey
This craft whiskey presents a balance of toasted oak and hints of vanilla and caramel flavors blended with sweet corn and wheat undertones that finish with a ripe banana flavor.
Our aged whiskey rests patiently in charred white oak barrels made here in the Ozarks, a long time tradition.
The process of barrel charring offers our whiskey its deep amber color and contributes the vanilla, caramel, toffee and burned marshmallow flavors to our spirit whiskey.
The aging period in a barrel allows the young spirit to mellow and gain the smooth character that should be savored slowly neat or over ice.
Product Details: Size: 750ml  Strength: 40% alc/vol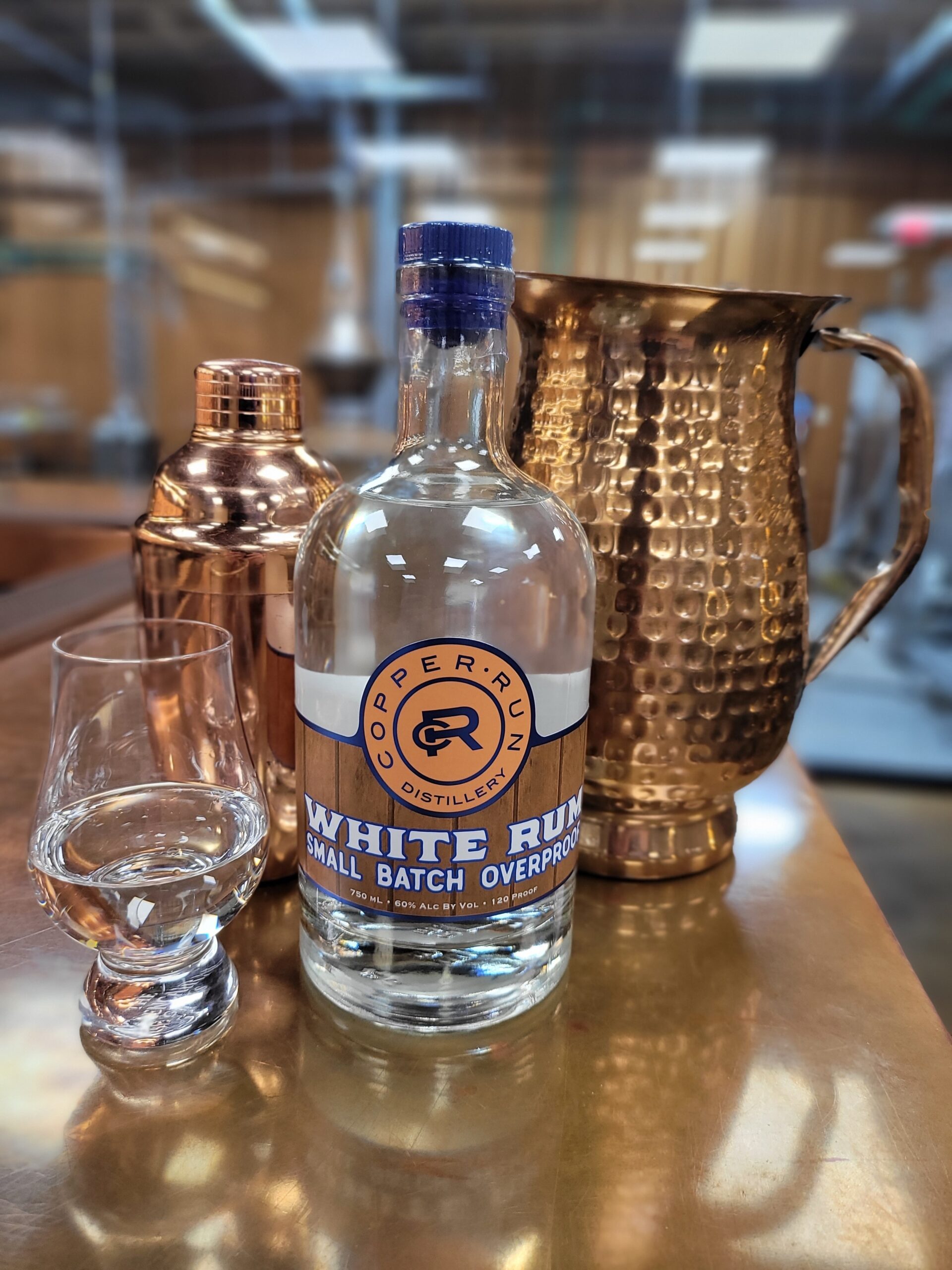 Overproof White Rum
The Overproof is the centerpiece, the epitomy of our dedication and commitment to making the best Rum we can! You simply have to try this new Overproof either straight or in one of your favorite Rum based cocktails. The flavor and the strength make this unique Rum, simply irresistible!
Product Details: Bottle: 750ml, Strength: 60% alc/vol.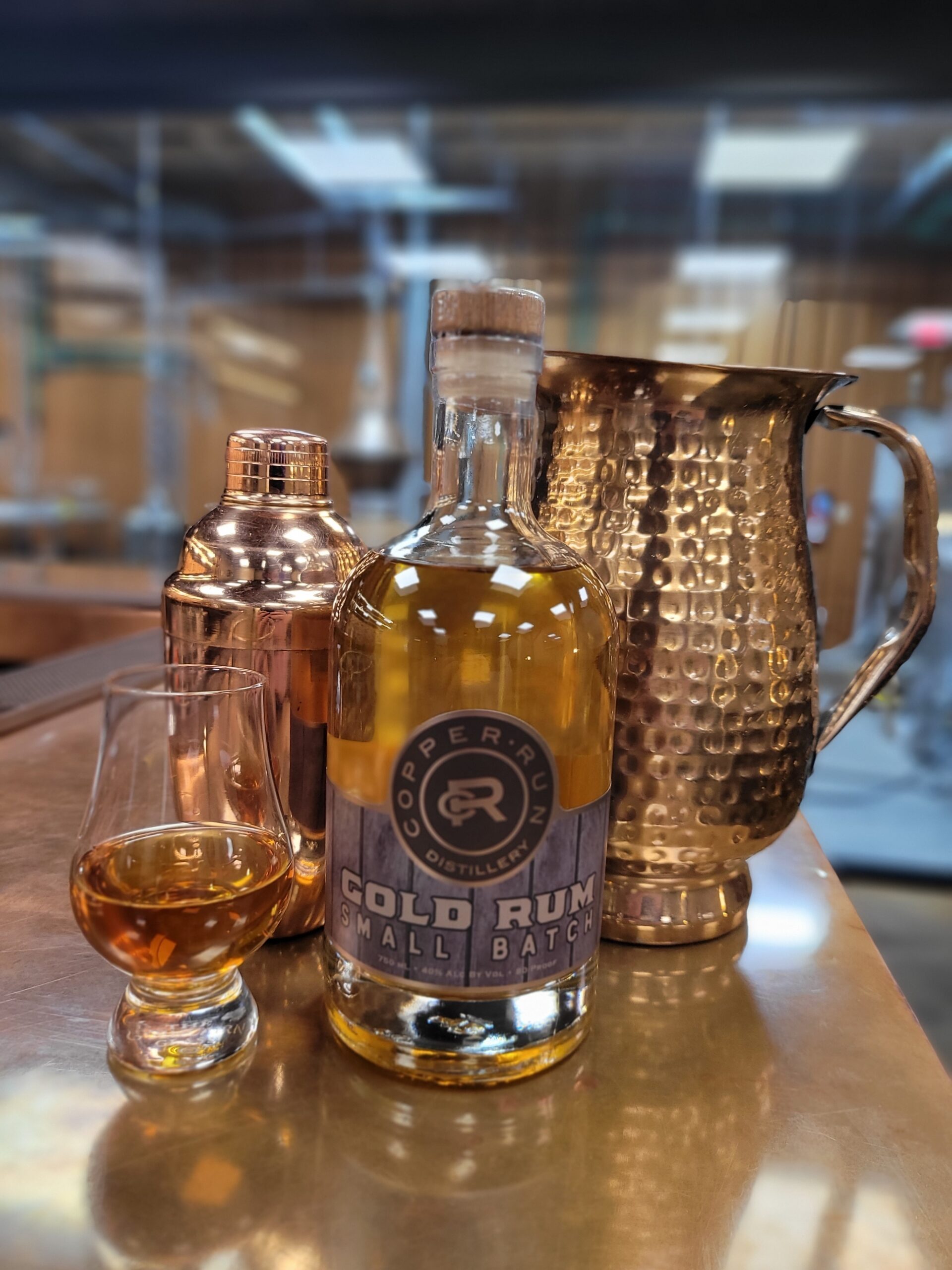 Gold Rum
Gold Rum is our robust distilled spirit made from blackstrap molasses.  The Ozarks has a historical connection to molasses as a supplement due to its nutritional value as well as its pungent sweet flavor.
The molasses embodies a energetic powerful aroma that creates a full mouthed experience when drinking this spirit.  Lingering hints of raisin can be detected from the barrels we use.
Our carefully slow cooked processing creates a gold rum that can and perhaps should be slowly sipped and savored. We commonly hear from our visitors that they never really liked rum until they tasted Copper Run Rum.
Product Details: Size: 750ml  Strength: 40% alc/vol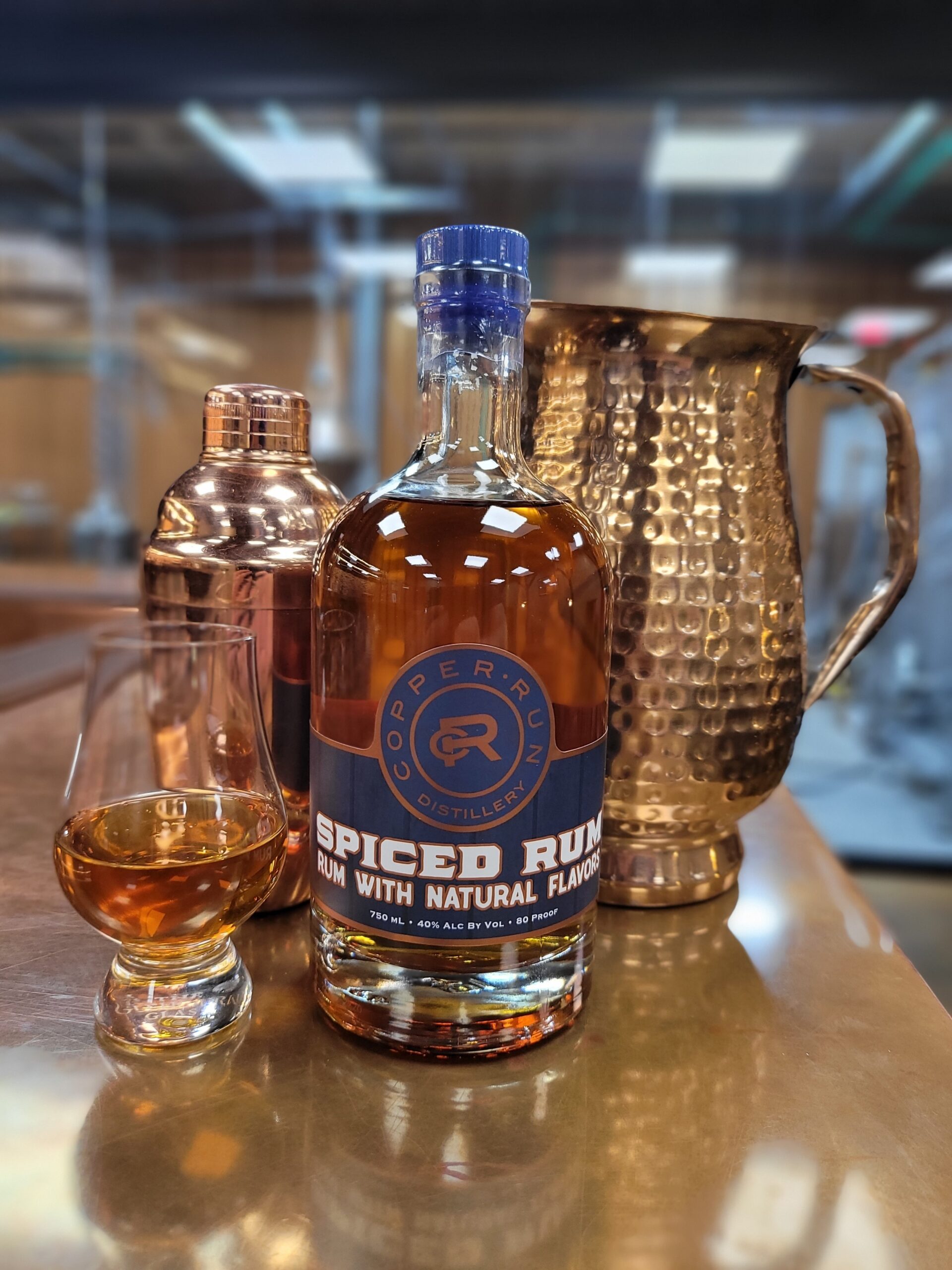 Spiced Rum
The challenge of making a great tasting Spiced Rum becomes less daunting when you start off with a flavorful, full body White Rum as your base so making Rum here at Copper Run has always been less of an arduous task and more a matter of the heart. We simply love Rum! That's why we are very proud of all our Rum products. Spice up this holiday season with Copper Run Spiced Rum!
Product Details: Size: 750ml  Strength: 40% alc/vol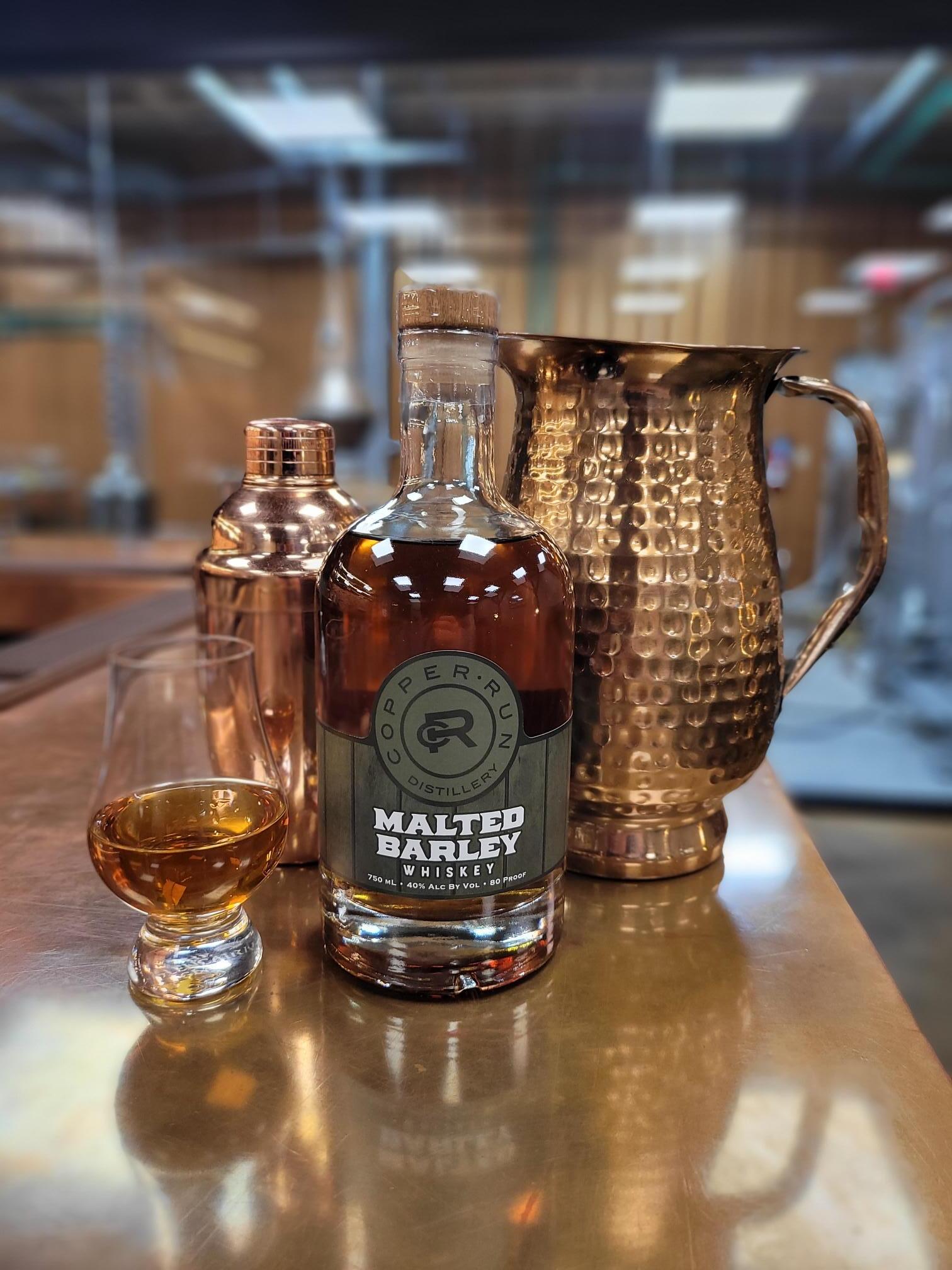 Malted Barley Whiskey
With a mash bill composed of 55% malted barley and 45% corn, this craft whiskey has undertones of maple and caramelized fruit that is very reminiscent of scotch. After it is harvested from the barrel, it is blended with 1% port wine to give it beautiful notes of grape to compliment the rich, smooth mouthfeel.
Product Details: Size: 750ml  Strength: 40% alc/vol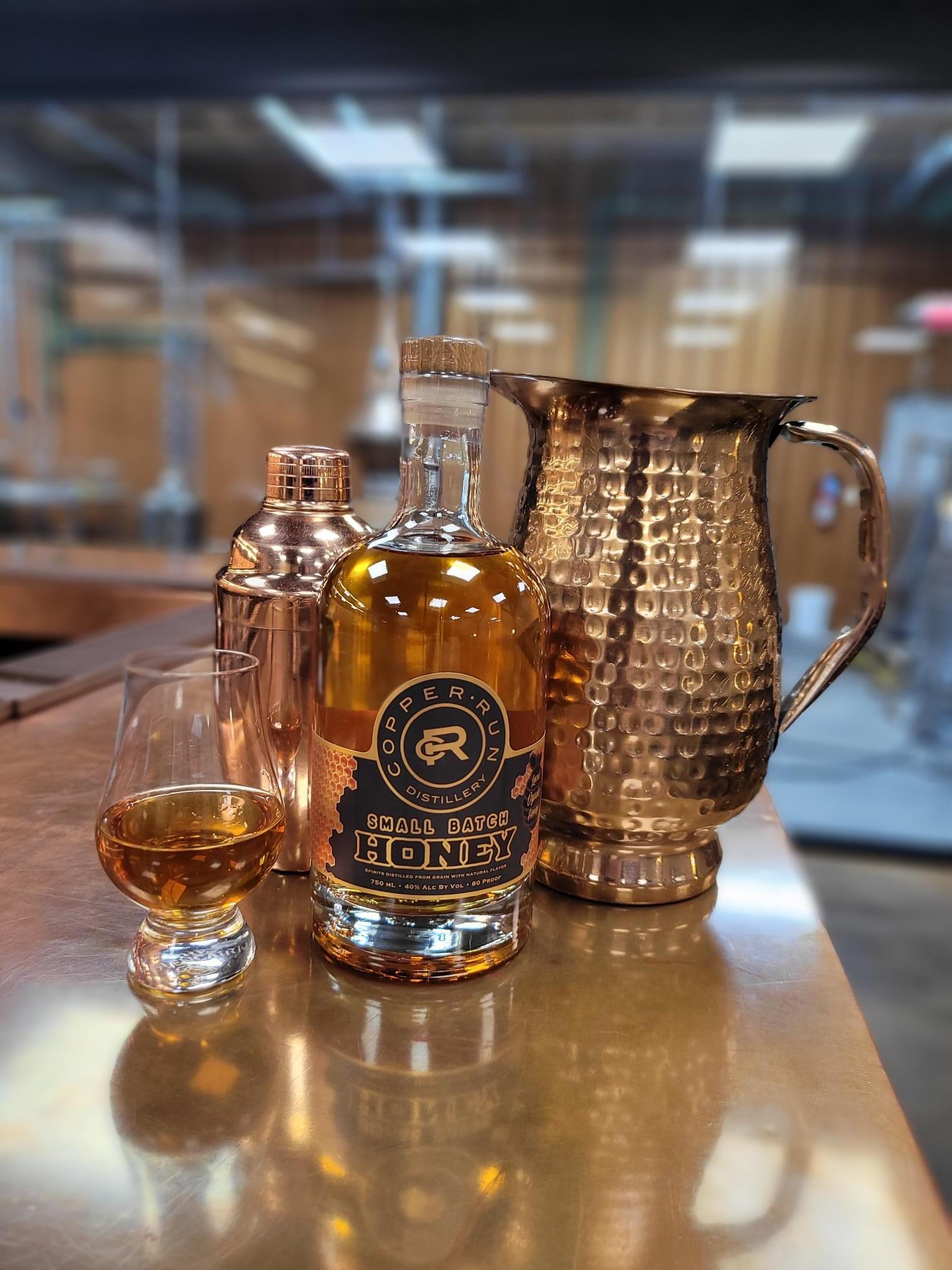 Small Batch Honey
When making any product, we at Copper Run have brand standards that we will simply never break. One of those standards is using absolutely no artificial flavoring or colors in our products. With this in mind, Small Batch Honey was born. This spirit is made with raw, locally-sourced, Ozark Mountain honey and is blended to a very precise percentage to give it the perfect flavor. 
Product Details: Size: 750ml  Strength: 40% alc/vol